Multiple ways to get help!
We have multiple ways to get help fast. You can choose either method below.
Support Ticket
You can easily open a ticket by Creating a support ticket. We will respond to you as soon as possible to get you taken care of. or you can choose the remote support option below.
Remote Support
Do you need a quick solution to a technical problem? With my ScreenConnect Program, I can view your desktop and share control of your mouse and keyboard to get you on your way to a solution.
How to Get Support:
Contact Tim Pesanka
cell: 808-756-0221.
How It Works:
Step 1:
Click the support button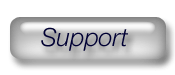 Once you are on the phone with me, I will provide you with a code to start the session. You will download the application and start the session.
Step 2:
I will take control and fix the issue. I can see everything on your screen.

Note!:
For Mac clients Choose option 1 the mac bundle when prompted to install, it is much simpler to install.
This call is billable and charged at the current rate of $100.00/hr corporate with a 1 hour minimum.